Managing Inventory Levels More Effectively with the
SAP® S/4HANA Finance Solution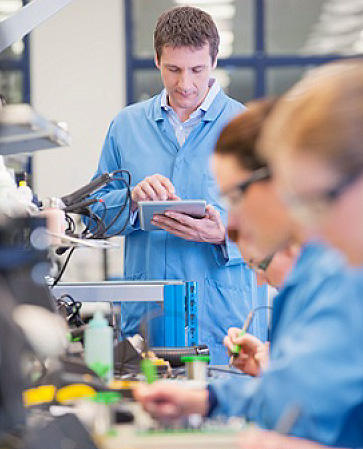 One niche in the global manufacturing marketplace requires something you won't find just anywhere: integration of made-to-order electronic components into base-plate frames; in other words, the insides of the machine. It's a service that specialists appreciate and electromechanical equipment manufacturers require. World-renowned companies turn to Alliance Contract Manufacturing Sdn. Bhd. (ACM) for the parts that make their complex electronic machines run. It's precision work that ACM has mastered while building a reputation for working cost-effectively.
To support the entire value chain, ACM integrated the SAP® S/4HANA Finance Solution across subsidiaries and experienced decreased inventory and lower procurement costs. ACM can now make global decisions based on real-time information. Complete visibility into operations means it can supply the high-tech components that keep its customers' factories turning out the electronic products their consumers require.
Indeed, ACM helps the world not just keep pace with technology but advance it.
Business Control System (SAP) – 1st implementation 2003
Upgraded to SAP MySAP (ERP6.0) Jan 2008
Upgraded to SAP Hana Database Mar 2015, Simple Fin Aug 2015